Headline News Around the World
Editor's Note:
"Seeking Clarity: One year after Amoris Laetitia," was the name of an important conference which took place recently and just down the street from St. Peter's in Rome. The conference presented the interventions of six internationally renowned lay scholars who discussed the importance of a formal correction of Pope Francis, calling on him to at least answer the dubia of Cardinal Burke and the three cardinals over the disastrous Amoris Laetitia. Here is the gist of how the scholars approached the subject.
MJM
ROME: Italian
Catholic apologetics monthly "Il Timone" and online daily "La Nuova Bussola Quotidiana", both edited by Riccardo Cascioli, promoted a conference in Rome on post-synodal exhortation
Amoris Laetitia
with the participation of six lay scholars from five continents.
"Indeed, it is the first time for an international conference on the most debated and controversial points of Amoris Laetitia
to be organized by lay people and with the participation of lay people from different parts of the world", Cascioli pointed out in his introductory remarks. And as matter of fact the author of this article can testify that it was so true that only a few member of the clergy were present, in their personal capacity, with no high-ranking prelates in attendance.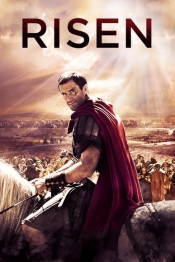 At the foot of the Cross even the Roman centurion recognized that here was No Ordinary Man, as the Gospel recounts. "Ave Crux spes unica!" "Hail the Cross, our Only Hope!" the old Latin hymn goes.

In recent years there has been a proliferation of what some condescending film critics have termed "Christian cinema," in a barely concealed effort to cordon off and pigeonhole films that favorably portray Christianity into a barely acknowledged, often sneered-at sub-category. These critics are wont to label such movies as "propagandistic" and "overly didactic." And, while some of the films in this genre do have a tendency to hit the viewer over the head with excessive sentimentalism, certainly not all do.