The tyrant Ardern is responsible. In the final analysis however, we're all to blame, either for voting her in or not keeping her out. So we all must suffer what is actually God's chastisement for her evil Abortion Law Act.
She is responsible because, all else aside (and that's a pretty 'UGE all else), she refused to talk to the Occupation. Why not? Wasn't that the right and reasonable thing to do? It looks like she wanted to let the Occupation drag on, its numbers, tents, loos and showers accumulate until taking them out would require the kind of totalitarian tactics we saw yesterday. So she could say she had to do it, to "keep us all safe". She lies in her teeth. Again.
Trudeau, Ardern, Macron... Klaus Schwab's favorite "Young Global Leaders"
So, is the self-professed Comrade Ardern just a neo-Communist? Or a Klaus Schwab graduate like Trudeau? Or a Freemason? Any or all of the above? Or does the evil she's wrought betray a satanic inspiration? Has she sold her soul to the Devil?(We're serious here. As in deadly.)
Whatever, she's the mistress of spin. Immediately, last night, she was telling us - through the mouths of her bought media muppets - that it was those joyful, courageous, prayerful protestors who are to blame for the devastation in Parliament grounds. NO. That wanton destruction was carried out by NZ police, at the instruction of NZ's Prime Minister.
…
When secular leaders fail us so spectacularly as Ardern has, Catholics look to their shepherds, the bishops, to lead, to inspire and to guide. But yesterday, on the Ash Wednesday that has acquired a new and sinister shade of meaning, there were we poor sheep being "sprinkled" with ashes on the head.
By instruction of the bishops, in collaboration with the Tyrant Ardern and COVID tyranny, New Zealand's priests omitted the ancient custom of anointing foreheads with the Sign of the Cross in a mixture of sacred oil and last Passion Sunday's burned palms, reminding us that "dust thou art, and into dust thou shalt return" (Gen 3:19).
In the Novus Ordo Mass there are few enough mentions now of our mortality, and the certainty of death and heaven or hell for ever and ever and ever. The NZ bishops have taken it upon themselves to do away with the visible sign on our foreheads, after attending Ash Wednesday Mass, that we are Catholics and followers of Christ to the Cross. Which begs the question, are we really still followers of Christ, in the Novus Ordo?.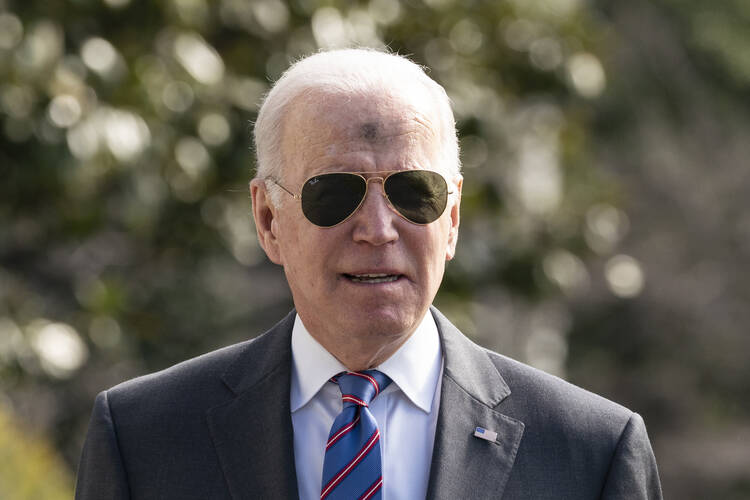 Even Joe Biden sported a cross on his forehead today as Dr Jill whisked him away from a reporter who asked the awkward question (unlike the NZ PM's posse) about receiving Communion as a public sinner, for promoting abortion and the jab that is derived from that serious transgression of the moral law. Incidentally, he's giving up "sweets" for Lent. Doesn't that prove he's a pious Catholic?
Of course you don't have to be a Catholic to find out that when push comes to shove, as it did in Parliament grounds yesterday - and when your nearest and dearest are suffering from the jab, or you are waiting for them to suffer from the jab - and you resort to prayer, in some mysterious way it works. In that regard, good Protestants, for Novus Ordo Catholics, are an exemplar.
But for committed Catholics, especially the persecuted who are separated from their brethren by the bishops, who are consigned by their Prime Minister to an underclass in our society, there's a whole lot more to prayer than that. There's God's mystical blessing to be had, in praying for those who persecute us: praying for Cardinal John Dew who has forbidden us the treasure of the Old Mass; praying for Jacinda Ardern, architect of 'the debacle of Ash Wednesday 2022.
There's intimacy with Christ. The science of the cross. If you haven't yet travelled that far, there's the discovery of joy in suffering.
Imagine that.
"We were born for this!" - St Joan of Arc