New from Remnant TV...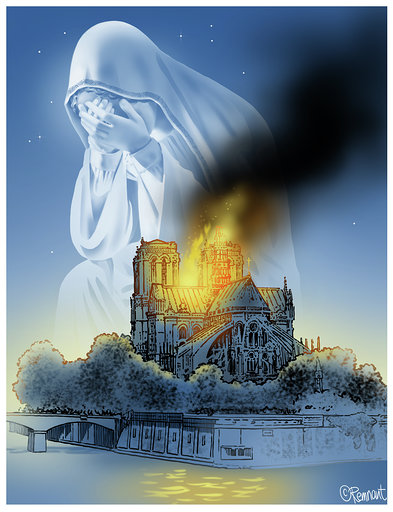 This RTV Short uses happier images from Remnant Tours in Paris to pay homage to Our Lady's cathedral, which yesterday was engulfed in flames so completely that many thought she would surely burn to the ground.
Evidently, Our Lady had other ideas. After Parisians watched her burn, rosaries in hand last evening, they awoke this morning to find the old Cathedral miraculously still standing, the Crown of Thornes rescued, the famous rose windows, pieta and organ saved. The Godless world had looked on in horror as one of Catholicism's most important symbols went up in smoke and, incredibly, they wept.