If we eliminate these REAL causes of death, it would lower the Covid number by at least half. But let's say there were 5 MILLION, 439 Thousand+ of 100% Covid deaths in 2 years. It is NOTHING! THAT IS ONLY ABOUT 4 WEEKS OF NORMAL DEATHS FROM ALL CAUSES. It is very NORMAL for 5 Million+ people to die WORLD WIDE from 101+ causes.
Did you also know that yearly death totals World Wide have Actually dropped?!
Don't believe me, check out the Covid Statistics here: https://www.worldometers.info/coronavirus/#countries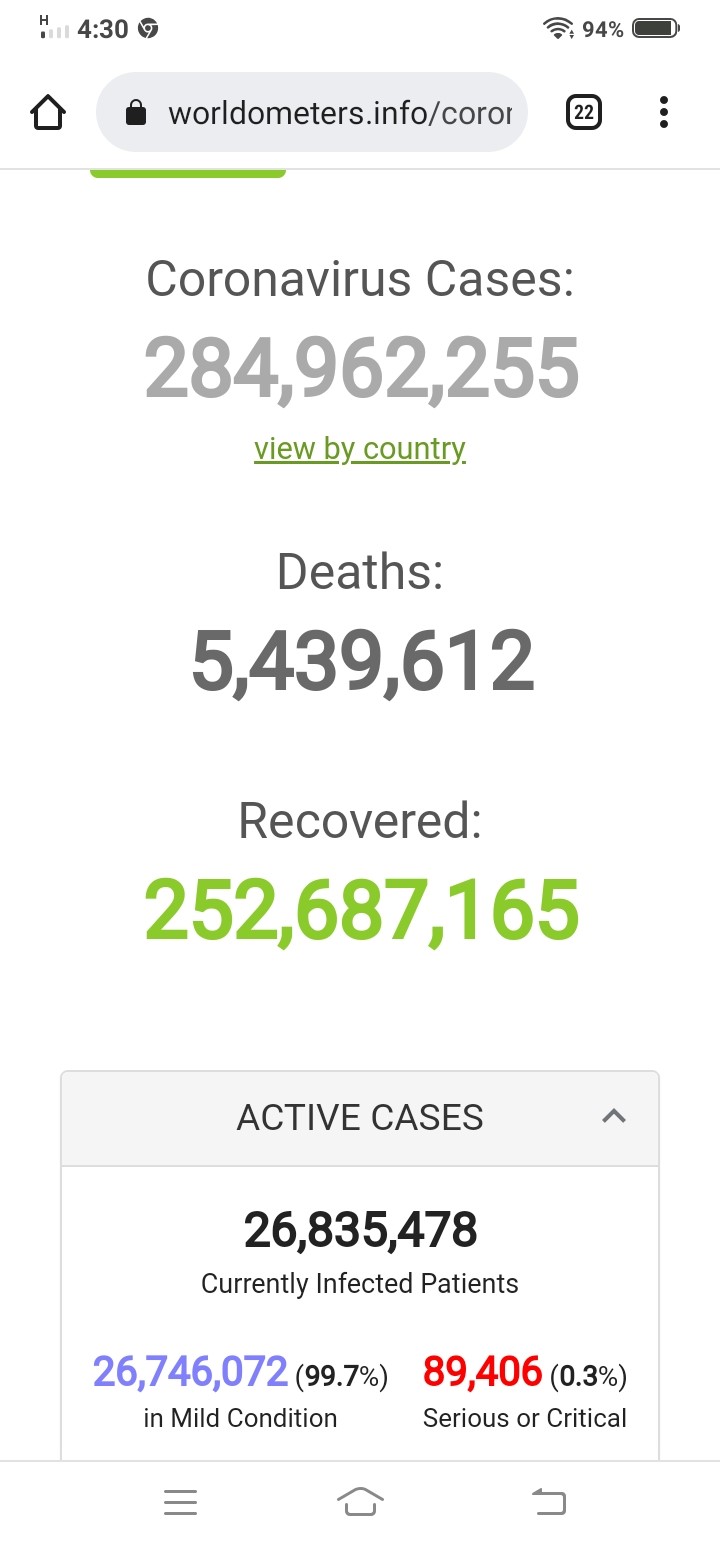 Did you Notice that Covid is 99.7% MILD?
Read about the top TEN CAUSES OF DEATH WORLD WIDE. COVID IS NOT ON THE LIST!
https://www.theworldcounts.com/populations/world/deaths?fbclid=IwAR3CYXvpxWE_0BkB3oNJntzURYTvKWahToiUIyGGuQ7Qz4LXeqiK8aeQYUo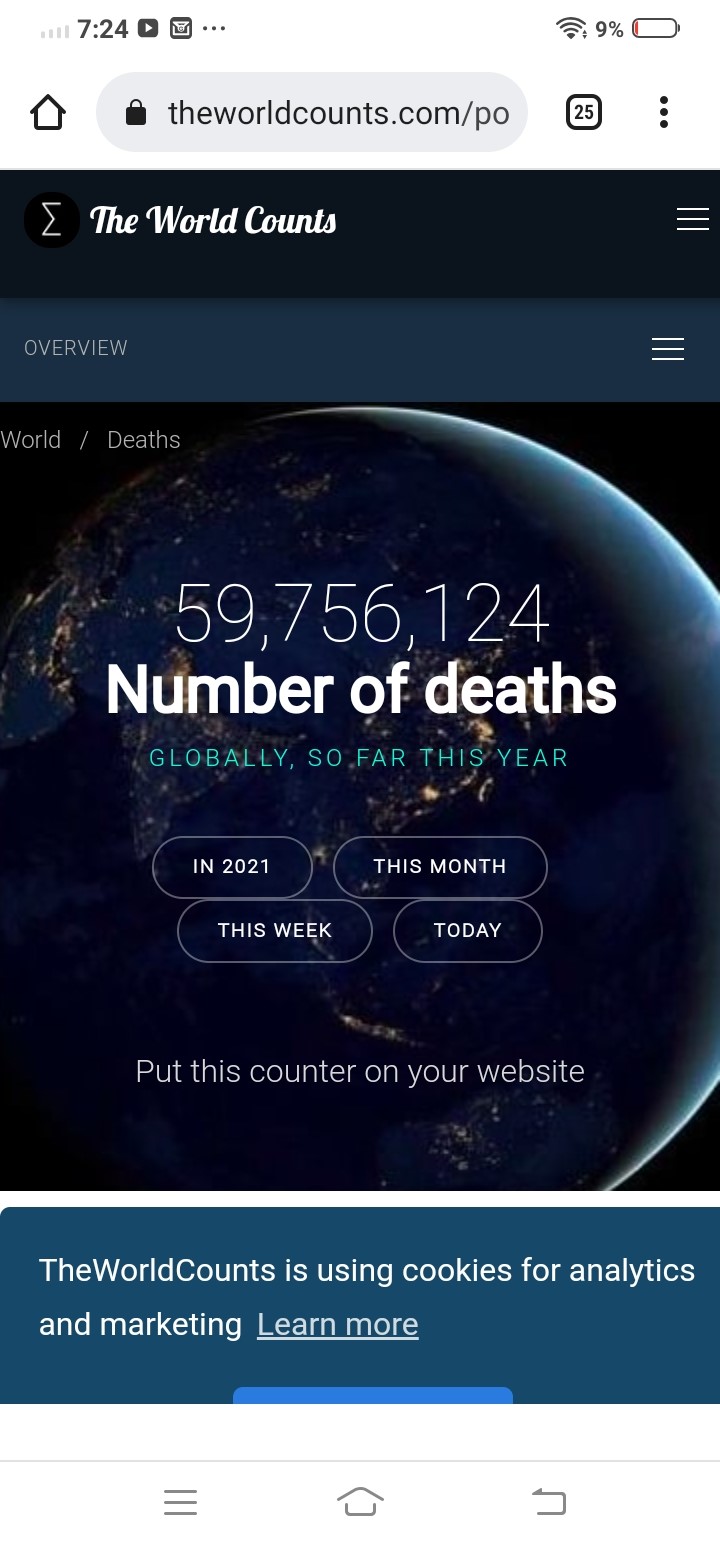 Two Examples:
Every single minute a child under five dies from diarrhea
The most common cause of Diarrhea is an infection of the intestines due to either a virus, bacteria, or a parasite. Each year diarrhoea kills around 525 000 children under five making it the second leading cause of child death (the lead cause being Pneumonia and other acute respiratory infections).
In India more than 4,500 children die of STARVATION DAILY! And that is a 2018 Statistic! It's much worse now.
https://indianexpress.com/article/opinion/columns/starvation-deaths-in-india-global-hunder-index-unicef-poverty-national-health-mission-5276194/
A real pandemic would cause the yearly death totals to SPIKE SIGNIFICANTLY. Like the 1918 Pandemic. Read about it here:
https://en.wikipedia.org/wiki/Spanish_flu