How so? Sixty-one million American abortions – and counting.
We are appalled by the Holocaust of World War II, saying "never again," but just shrug at America's own Holocaust with Democrats standing on a mountain of dead babies snuffed out by the toxic trifecta of choice, convenience and of all things – health care.
The Remnant has defended the rights of the unborn since its inception in 1967. Do you Subscribe to the World's Oldest Traditional Catholic Newspaper?

Abortion was again center stage as Senate Democrats recently voted 53-44 against the Born Alive Abortion Survivors Protection Act, which would have required doctors to treat babies who survive abortion. The vote failed to reach the 60-vote threshold necessary to overcome the current filibuster and pass.
Republican Sen. Ben Sasse introduced the bill after New York's latest abortion law passed last month, allowing the killing of an unborn child to include after its birth.
"What this bill does is try to secure basic rights, equal rights, for babies that are born and survive outside the womb," Sasse said before the vote.
"I urge my colleagues to picture a baby that's already been born, that's outside the womb gasping for air," Sasse said.
"That's the only thing that today's vote is actually about. We're talking about babies that have already been born."
The Democrats are the genuine deplorables. What kind of a person could possibly allow a newborn child to be born and allowed to suffer and die alone in some cold human waste dumpster?
Every Senate Democrat except for three voted for infanticide along with every announced Democratic Senator who desires greatly to be your next president: Bernie Sanders, Kamala Harris, Cory Booker, and Elizabeth Warren.
Warren actually claimed, "Women and their doctors should decide what's best for their health – not the @SenateGOP."
As if an already-born infant was any threat to a woman's health.
As John Stonestreet broadcasting on his Breakpoint program observed: "This horrifying vote needs to become an albatross around the neck of every senator responsible. From now on in congressional and presidential debates, whenever the topic of abortion comes up, pro-lifers should remind everyone that these senators voted against protections for newborn babies."
Why would anyone be opposed to caring for an infant born alive?
How barbaric is it to vote for the slaughter of the most innocent among us who have no way of defending themselves?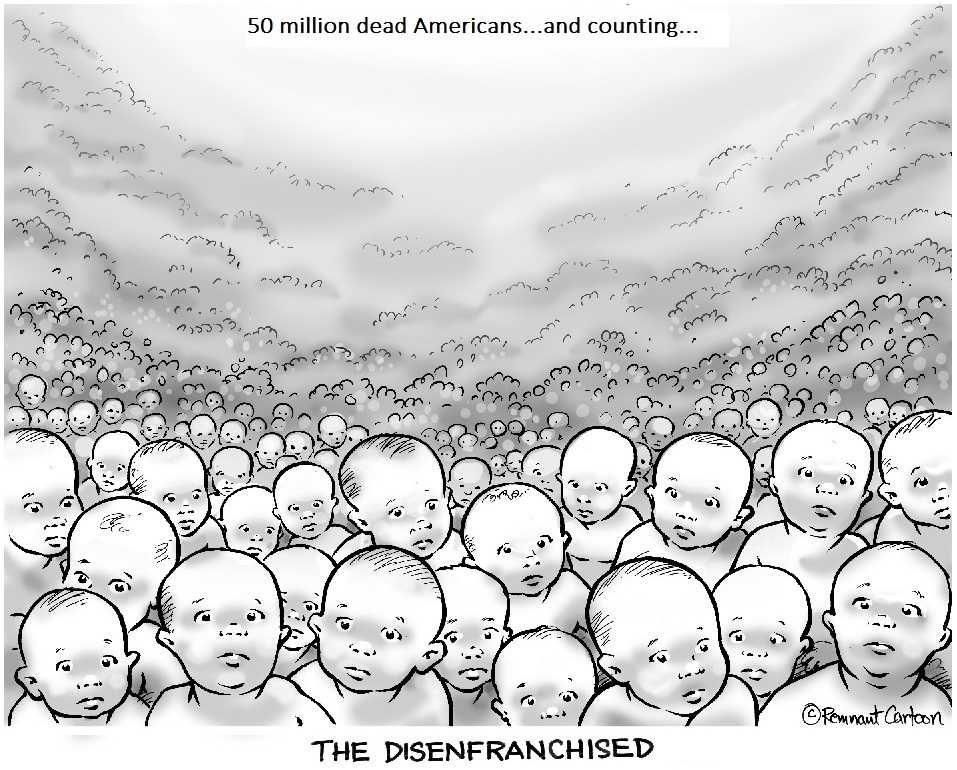 Hypocrite Democrats love to lecture on immigration, healthcare and claim counterfeit concern for immigrant babies being separated at the border, while they legislate laws for American born babies to be butchered in the womb and immediately after their birth.
Once again, the majority of Catholic bishops say nothing, just like they did with New York's latest abortion law. However, they did find the time to condemn President Trump for declaring a national emergency to build a border wall and the Covington Catholic boys at the March for Life.
President Trump, who has established himself as the most pro-life president the nation has ever had, weighed in by tweeting: "Senate Democrats just voted against legislation to prevent the killing of newborn infant children. The Democrat position on abortion is now so extreme that they don't mind executing babies AFTER birth." In a follow-up tweet Trump declared, "This will be remembered as one of the most shocking votes in the history of Congress. If there is one thing we should all agree on, it's protecting the lives of innocent babies."
Such a devious ideology goes way beyond sanity. Where are the moderates pulling these leftists back to reality?
How tragic for a nation that was founded under one God with life, liberty and justice for all.