His Eminence Raymond Leo Cardinal Burke
NEW PUBLICATION!!
In honor of a 25th year's episcopal jubilee
A compilation of never-before-published writings, interventions, and discourses
The topics span from bioethics to Mariology to liturgy and canon law. Discover how the answers to today's problems were always available and freely given, but unfortunately not sufficiently heeded.
Through these articles, the reader will receive a special insight into His Eminence's person; his life, his priestly spirituality and his zeal for the mystical body of Christ. You will discover the heart of a pastor and the mind of a doctor.
In his Forward, Cardinal Brandmüller affirms the significant contribution which this book will afford the faithful:
…to rediscover the Church as a community of law, to recognize anew that dogmatic formulations, sacramental and liturgical rites, as also legal structures and norms are nothing other than vessels in which the truth of revelation and the grace of salvation are handed down from one generation to the next in a process - Tradition - guided by the Spirit of God, until the Lord comes again.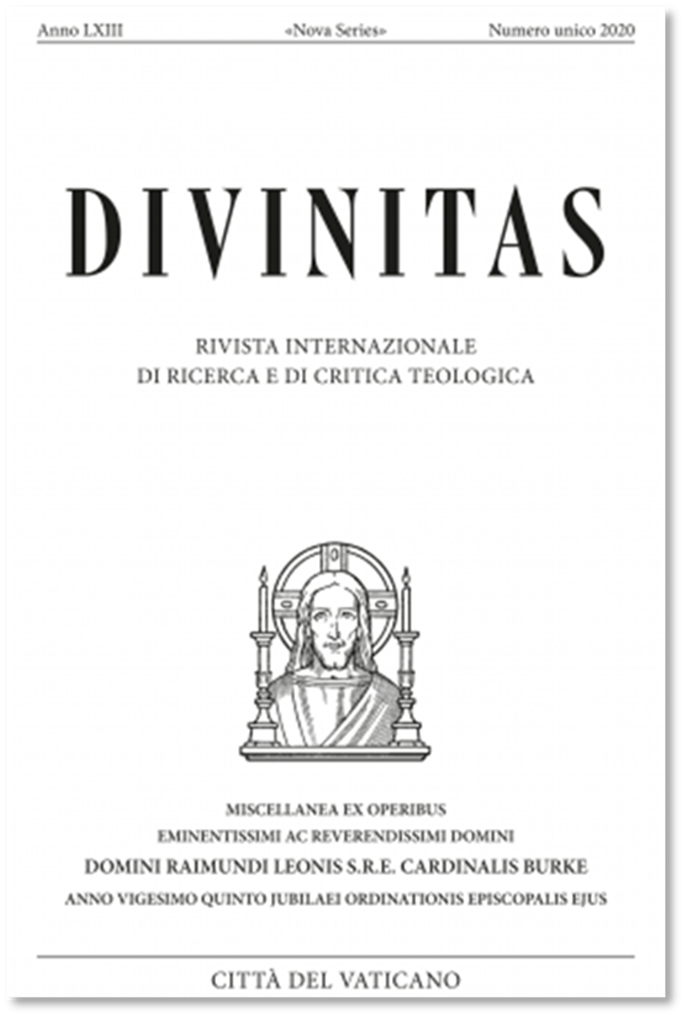 This book is published by the newly rebooted theological journal Divinitas. Visit www.divinitas.online to buy the book and learn more about Divinitas.