Notre Dame in flames last April was the first time many people in America really became aware of anti-Catholic feelings in Europe. While Notre Dame was reportedly an accident, it still raised cause for concern and brought much needed awareness to the plight of Europe's treasured Christian heritage.
Notre Dame caught fire, coincidentally, during a rise of arson activity and vandalism among many churches throughout France. These activities have been steadily increasing throughout 2018 and 2019 but have been largely uncovered by mainstream media sources.
From a RealClearInvestigations.com report yesterday:
LAVAUR, France – Late one night a few months ago, two teenage boys crept into the massive 13th century Cathedral of Saint-Alain in Lavaur, a postcard town in southwest France. There, they set fire to an altar, turned a crucifix upside down, threw another one into the nearby Agout River, and deformed a statue of Jesus into what the town's mayor called "a grotesque pose."
Townspeople were shocked that two local boys could commit an act of such gratuitous vandalism against, of all things, their town's most historic and treasured site, a towering, massive, Gothic structure that has stood at the center of Lavaur's collective life for 700 years.
But there is nothing at all unusual about an attack on a Christian religious site these days in France, or, for that matter, elsewhere in Europe. The French police recorded 129 thefts and 877 acts of vandalism at Catholic sites – mostly churches and cemeteries – in 2018, and there has been no respite this year. The Conference of French Bishops reported 228 "violent anti-Christian acts" in France in the first three months of 2019 alone, taking place in every region of the country – 45 here in the southwest.
In all, according to the French Ministry of the Interior (which counted 875 anti-Christian incidents in 2018, slightly less than the tally by the police), the attacks on Christian sites quadrupled between 2008 and 2019. This has stirred a deep alarm among many Catholics and non-Catholics alike, worried that a powerful hostility to Catholicism – what they call "Christianophobia" – is sweeping their country.
"This kind of thing causes real consternation," Henri Lemoigne, the mayor of a town on the English Channel, told a Catholic magazine after someone broke into the tabernacle of the local church and scattered its contents on the floor, evidently in search of something to steal. "People feel that their values are under attack, even their very beings."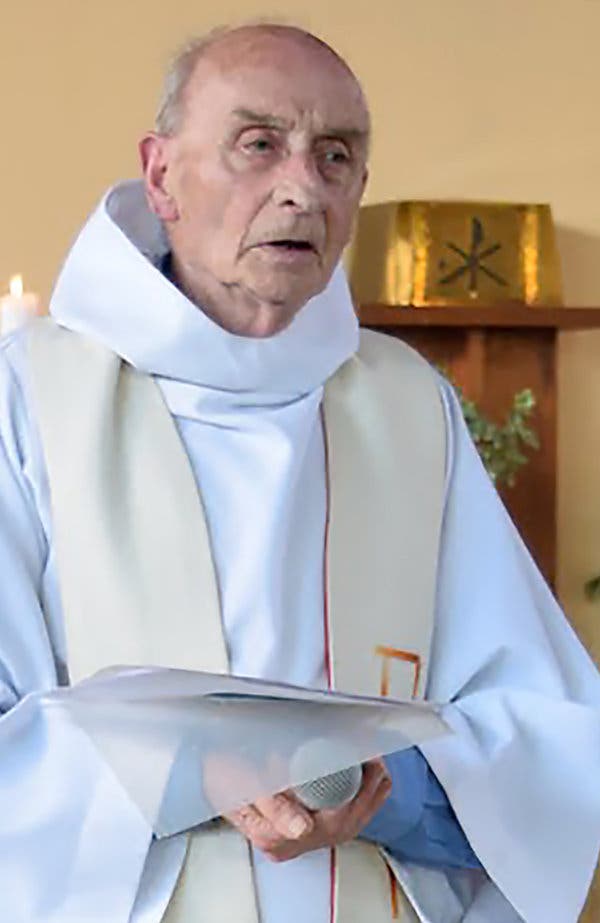 The article also reminds us of the trail of bodies on the rise, most notably the murder of 84-year-old priest, Jacques Hamel, by two men proclaiming allegiance to the Islamic State. His story made international news, as did the killing of 12 journalists at the satirical weekly Charlie Hebdo and the massacre of 130 people at the Bataclan Theater in Paris in 2015, but what of the string of attacks following these grave events, perpetrated by Muslim extremists? Crickets.
_______________
REMNANT COMMENT: Hey Anderson Cooper, what gives? Did you miss this one, guy?
Given this dramatic rise in Christophobia throughout the world, isn't it odd that the mainstream media, along with their little helpers and enablers--Leftist watchdog groups such as the Southern Poverty Law Center and the Anti-Defamation League--spend so much time shouting "fire" in crowded theaters over the alleged rise in 'Christian hate groups'?
Leaving the fact that a 'Christian hate group' is a contradiction in terms, since hate violates the founding principles of Christianity, why is there so little concern for the dramatic rise in documented, photographed, reported and ACTUAL hate crimes against Christians and Christian symbols going on all over the world?
And when will the mainstream media be held responsible for, in fact, helping to foment hate against Christians?
Christianity's great law is twofold: Love God above all else and love your neighbor as yourself. Christianity simply cannot be reconciled with any call -- real or imagined -- to hate.
Our religion rejects the very idea of an eye for eye and a tooth for tooth, advocating instead to "turn the other cheek," as Christ commanded His followers to do.
Tell me, where's the Christian call for jihad against non-Christians? When's the last time a Pope put out a call for Catholics to get busy hating on non-Catholics? Isolated nutjobs claiming to be Christian don't cut it. Where's an official representative of Christianity calling for hate and violence against anyone, anywhere?
So, what gives? Could it be that such shoddy journalism and investigative reporting is, in fact, intentional...part of an orchestrated conspiracy to criminalize Christianity itself, since it is antithetical to the libertine madness of secularism and its Tower of New World Order Babble?
Whatever the case may be, the blood of Christians is flowing again all over the world.
So when, one wonders, will society get serious about confronting this growing threat to the lives of Christians? When will Christophobia become a thing? How long will the systemic anti-Catholic media bias be tolerated in America and Europe?
Notre Dame de Paris already went up in smoke. What's next, St. Peter's? When's enough enough?
_________________________