We're delighted to report that this is exactly what is going to happen:
The French Senate voted to approve plans to rebuild Notre Dame Cathedral and added a clause stipulating that it must be restored to how it was before the fire.

There has been controversy surrounding the restoration of the centuries old church, which was gutted by a massive fire last month. Some have called for the Notre Dame to be rebuilt exactly as it was, while others have pushed to add more modern elements to the Parisian landmark.

The Senate approved the bill Monday which would have the Notre Dame restored before Paris hosts the 2024 summer Olympics, but added that the cathedral must be rebuilt to its "last known visual state."

The additional language is a rebuff of the government, which had launched an international architecture competition soliciting ideas for the Notre Dame's redesign. The Senate also removed a clause that would have given the government the power to override planning regulations."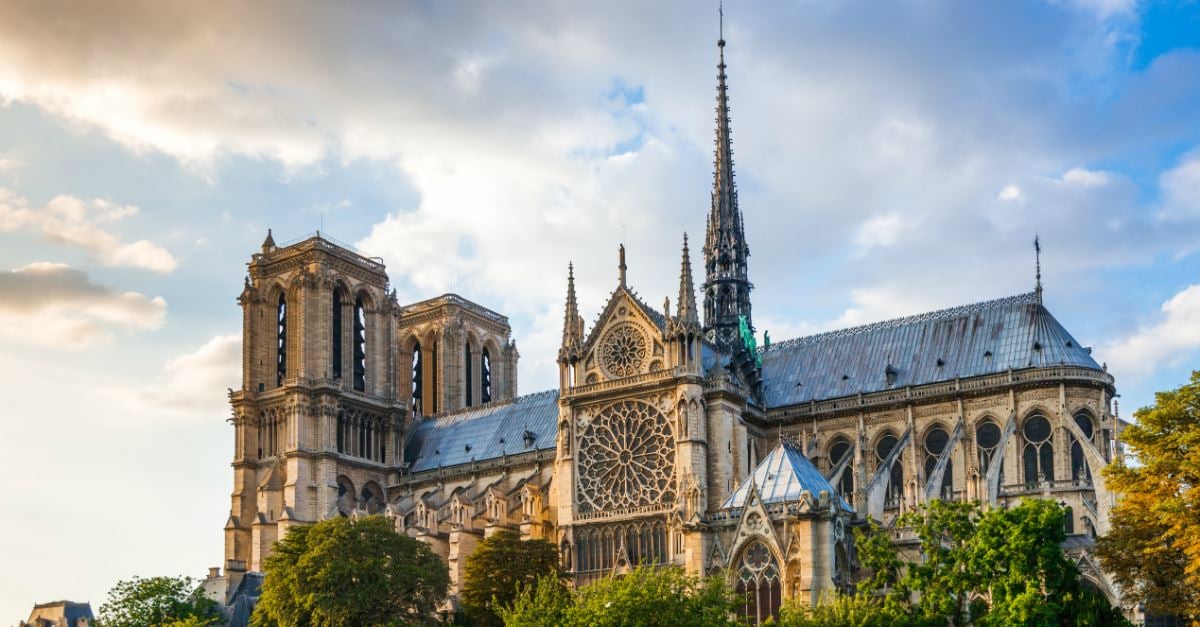 Nothing about a glass roof or, my favorite conspiracy theory, a swimming pool on the roof of Notre Dame (what internet detective conjured up that gem?).
And the best part? French President Marcon—who declared the fire a national emergency and then freaked out quite a few Catholics and art history enthusiasts with his overzealous international architects competition that seemed open to modern innovations—won't have power to veto this new legislature even if he wanted to.
The rebuild will be completed within the promised five years, and by 2024 Notre Dame will stand exactly as we remember her in 2019. Thank God!