Laws concerning mandatory reporting to child protection authorities should not exempt persons in religious ministry from being required to report knowledge of suspicions formed, in whole or in part, on the basis of information disclosed in or in connection with a religious confession."
In essence, this recommended that state and territory governments adopt laws which would force priests to violate the seal of confessional.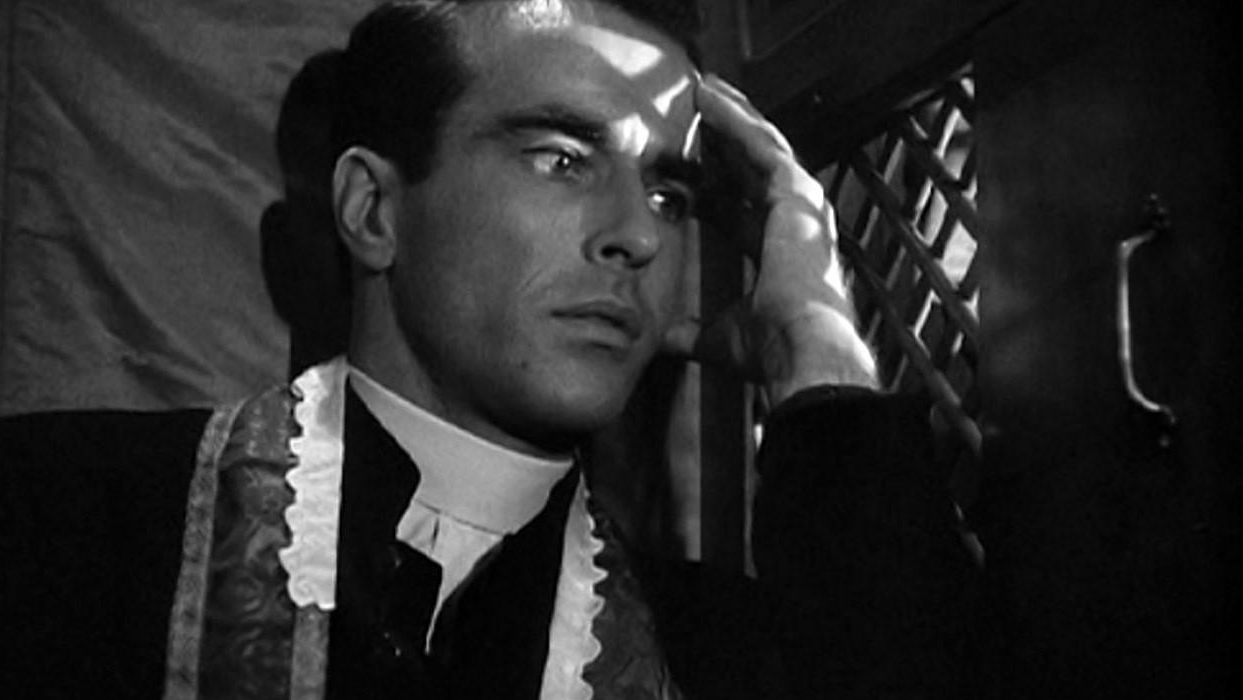 Following this recommendation, the Australian Capital Territory (ACT) passed a law which imposes a fine on all priests who do not report child sexual abuse mentioned in the confessional. To his great credit, Archbishop Coleridge, archbishop of Brisbane and president of the Australian Catholic Bishops Conference, vigorously defended the seal of the confessional and stated that the Church would not accept the Royal Commission's recommendation, while Archbishop Hart of Melbourne vowed to risk prison rather than break the seal.
Many other brave priests and bishops throughout the country have made similar statements, but the problem has only worsened. The federal Attorney-General, Christian Porter, called on all states and territories to pass such laws, prompting South Australia to legislate this sacrilege, and now the Tasmanian Attorney-General has announced that the state will seek to implement similar laws.
While all catechised Catholics will know the sanctity of the confessional seal and the penalty of excommunication which is attached to violating it, many will not know the lengths to which priests have gone to defend it in the past. I will not detail the theological reasons for the seal's existence, nor will I point out the inherent logical flaws of legislation mandating its violation, as these have been widely addressed. Rather, I will tell the stories of three Catholic priests who were martyred defending the seal.
Bl. John Sarkander
Blessed John Sarkander was ordained a priest in Graz, Austria in 1607 and was later transferred to Moravia (modern Czech Republic), where a sect of Hussite heretics had taken hold and begun seizing churches and other Catholic institutions. At that time, Baron Ladislaus Lobkowitz, a staunch Catholic in a Protestant land, bought vast estates in Moravia, which he turned over to the Catholic Church. Lobkowitz was also greatly impressed by Fr. Sarkander and took him on as his confessor. On Lobkowitz's estates, through tireless work and great personal sanctity Fr. Sarkander had great success evangelising the Hussites, personally converting 250 of them. These conversions made him hated among the Hussite and protestant populations, especially by a local Protestant, Baron Bitowsky, who took control of Moravia in 1618 during the Thirty Years War between Protestants and Catholics. Being hated by the protestants, Fr. Sarkander left Moravia for several months, making a pilgrimage to the shrine of Our Lady of Czentoschau in Poland and spending time in Krakow where he connected with the House of Lobkowitz.
After Fr. Sarkander returned to Moravia, Polish troops loyal to the Holy Roman Emperor and under the command of Lobkowitz entered Moravia to retake the land for the Catholics. They battled some protestant forces, but mostly set about pillaging the country. When the troops arrived at Holloschau, Fr. Sarkander processed out of the town with the Blessed Sacrament, which caused all the Polish troops to dismount and kneel. The Poles spared the town and Fr. Sarkander administered the sacraments to many of them.
Upon hearing of this, the embittered Bitowsky accused Fr. Sarkander of plotting the Polish invasion and ordered his imprisonment. Fr. Sarkander was brought to trial for treason before a commission entirely made up of Protestants. Hoping to learn of Polish troop movements and potential spies and knowing his relationship with Lobkowitz, the commission demanded that he disclose what Lobkowitz had revealed to him in confession. Fr. Sarkander refused and was ordered to be tortured on the rack. He was placed on the rack on three separate days for periods between 2 and 3 hours, and was tarred, feathered and set on fire. Still refusing to break the confessional seal, he was imprisoned without proper medical treatment, suffering for a month before dying of his wounds on March 17, 1620. The local Catholics immediately began venerating him, and he was beatified by Pope Pius IX in 1860
St. Mateo Correa-Magallanes
In 1926, the Masonic government of Mexico suspended all public displays of Catholic worship, which caused many faithful Catholics to rise up against the government in what would later become known as the Cristero Rebellion. One priest caught up in this rebellion was Fr. Mateo Correa- Magallanes. Ordained in 1893, Fr Correa- Magallanes had lived through the government's earlier persecution of Catholics in 1910 and was used to administering the sacraments in secret. During the Cristero Rebellion therefore, he took it upon himself to minister to Cristero rebels, including hearing many of their confessions.
One government general, Eulogio Ortiz, learned of his activities and devised a cunning way to extract information from him about the rebel movement. Having come up with his plan, Ortiz ordered his troops to detain Fr. Correa- Magallanes and bring him to the prison. On February 6, 1927 Fr. Correa-Magallanes was making sick calls and carrying the Blessed Sacrament when he noticed government troops approaching. Fearing that they would desecrate the Body and Blood of Christ as had been happening all across Mexico, he quickly swallowed the host, before being arrested. When Fr. Correa-Magallanes arrived at the prison, Ortiz, feigning compassion, told him that there was a group of Cristero rebels scheduled for execution and that he wished them to have opportunity to confess before their deaths. Fr. Correa-Magallanes dutifully heard their confessions, then went to Ortiz to thank him for his compassion. Instead of accepting his thanks, however, Ortiz then ordered him to tell him everything that the Cristeros had revealed to him in their confessions. He refused, prompting Ortiz to threaten to shoot him if he refused again. Fr. Correa-Magallanes calmly replied,
You can do that, but you must know, General, that a priest must guard the secret of the confession. I am ready to die."
Upon hearing this, General Ortiz drew his pistol and executed the heroic saint. He was canonised by Pope John Paul II in 2000.
Fr. Felipe Císcar Puig
In a story eerily similar to Fr Correa-Magallanes', Fr. Felipe Ciscar Puig was also martyred defending the seal of the confessional. During the terrible persecution of Catholic clerics during the Spanish Civil War, a Franciscan priest, Fr. Andrés Ivars, was captured by republican forces and sentenced to death. Fr. Ivars requested that before his execution he be granted the opportunity to confess, so the republican forces sought out a Valencian priest, Fr. Puig, to hear his confession. Fr. Puig entered Fr. Ivars' cell, heard his confession and granted him absolution. As soon as he had left the cell, however, he was detained by republican militia who demanded he reveal what Fr. Ivars had said during his confession. Echoing the words of Fr. Correa-Magallanes, he replied,
Do what you want, but I will not reveal the confession. I would die before that."
Realising that the heroic priest would never reveal Fr Ivars' confession, the republicans convened a mock trial in which they condemned him to death. On September 8, 1936, Fr. Puig, along with another priest, Fr. Agullo, was then driven out to the countryside where they were both executed. His cause for beatification has been opened by the Vatican.
These great martyrs show the lengths to which priests have gone to defend the seal of the confessional in the past and give today's priests heroic examples to follow in the face of persecution. Obviously, the laws being adopted in Australia are not comparable to the persecution these martyrs faced in Moravia, Mexico or Spain, they indicate the hostility of secular governments towards the Church and may foreshadow greater attacks on the seal of the confessional. We have a Catholic duty to oppose attacks on the Church, including those on the seal of the confessional. An antidote to these pernicious laws may be to develop a devotion to these martyrs, and through their intercession, the sanctity of the confessional may be protected and devotion to this sacrament increased.