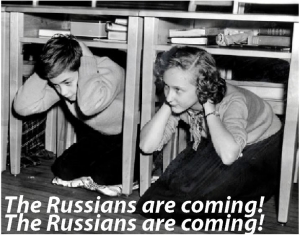 When, during that masterful press conference, Donald Trump told CNN's weasely interrogator Jim Acosta that he had changed his characterization of CNN's coverage of matters Trump from "fake news" to "very fake news," even the hostile audience of media jackals arrayed before him had to laugh, the response to humor and the truth it so often reflects being instinctive and difficult to suppress.

The "Russia investigation" narrative is the fakest of the fake news the liberal media propaganda organs have been pumping out ever since they realized that Trump might actually win the GOP nomination and—oh the horror—the Presidency itself.

On and on and on the amorphous "Russia investigation" goes, like a Hydra that sprouts new heads whenever a head is cut off. Now in its sixth month, the "Russia investigation" involves "the FBI, the CIA, the National Security Agency, the Justice Department, the Treasury Department's Financial Crimes Enforcement Network, and representatives of the director of national intelligence," as well as the House Intelligence Committee and the Senate Judiciary Subcommittee on Crime and Terrorism.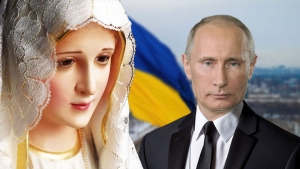 As the world descends further into chaos and tragedy, most of us face a difficult task of trying to piece together a rational explanation for vital developments in the Church and world based on information fed to us by known liars. We realize that our politicians and media have lied to us for two years about Covid (among other things) to radically reshape the United States and many other nations; and we know that they have even more radical changes planned for us, which will require even more spectacular lies and coercion. Where, then, do we turn for truth?