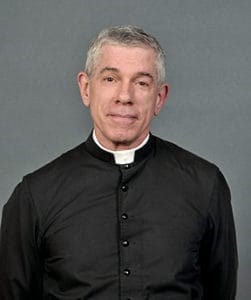 CNA reports that Father James Jackson, arrested in October of 2021, has pled guilty to one federal pornography charge. Father Jackson still faces pending criminal charges related to a child pornography investigation in Kansas.
So let us pray for Father Jackson and his family, and let us pray for his flock which must be devastated by this news. And let us encourage the Fraternity of St Peter to continue to be totally transparent in dealing with the corruption of the holy priesthood that has now set in Churchwide.
And, finally, pray for your good priest. Do not presume it can "never happen to him." Why not? Because he is up against Principalities and Powers. All the forces of hell are working together to see him fall from grace. Therefore, do everything you can to make sure that never happens, and that starts with prayer and an open admission that nobody is too good to fall, and that there but for the grace of God go our good priests, too.
St. John Vianney,
Pray for our priests.
Latest from RTV — OUR LADY of LA SALETTE: "I will fight for you!"