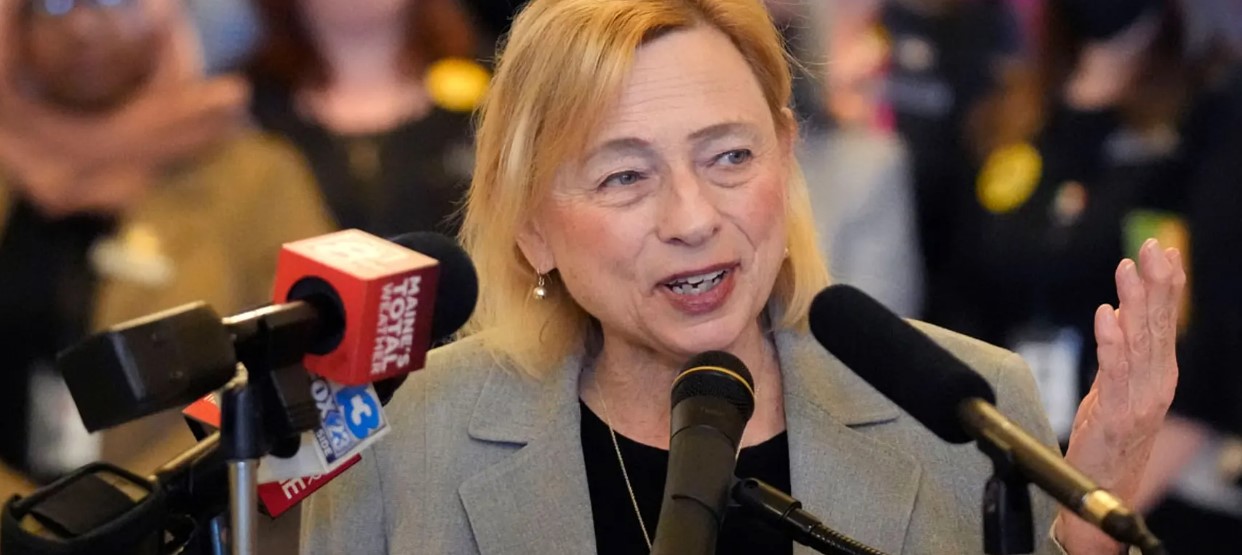 Gov. Mills
In Maine, most of the contentious bills see somewhere around 200-300 testimonies for public hearings that run 2 hours. On Monday, LD 1619 saw over 2000 people travel from across the State to make their voices of opposition heard, with somewhere around 800 people spending the night in the building to testify in the hearing before the Judiciary Committee. Those in favor of the bill numbered less than 60. At noon, the hearing began with a spokesperson for the Governor, who did not show, and the Speaker of the House Rachel Talbot Ross, who framed the bill as compassion and mercy and met any questions from judiciary about the vague language of the bill with a refusal to answer on the grounds that the inquiry was inflammatory.
Those in favor of the bill testified first. Those that opposed began testifying around 2:00pm and continued through the night until 7:30 the following day. While the hearing ran, songs of worship, the reading of Scripture, the reciting of the rosary and a procession of a statue of Our Lady of Fatima was taking place around the capitol. Concurrently, Fr. Patrick Finn held perpetual adoration in Lewiston, Maine, for the duration of the hearings.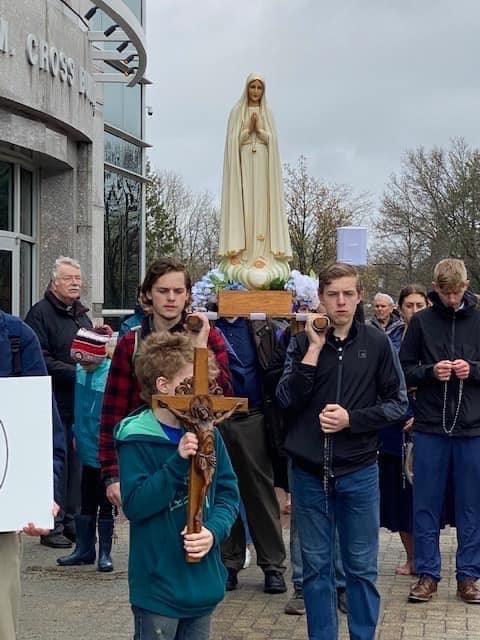 Several priests around the diocese assisted in the distribution of information about the bill and encouraged parishioners to attend and let their voices be heard. These priests spoke about the issue from the pulpit the Sunday preceding. At least two priests attended and testified. A spokesperson for Bishop Deeley attended, but the Bishop did not. Several active prolife groups coordinated the distribution of supports to people traveling to the State House; childcare, transportation, food and water were all made available to enable people to wait out until they could testify.
Rep Laurel Libby activated her group Speak Up for Life. Other groups involved include: 40 days for Life, Maine Needs Fatima, Maine Right to Life, the Knights of Columbus as well as catholic parishes, Christian denominations of every kind.
It was an absolutely unprecedented and historic turnout.
Latest from RTV — Cancel Tucker, Cancel Tradition: Why Globalists Can't Handle the Truth