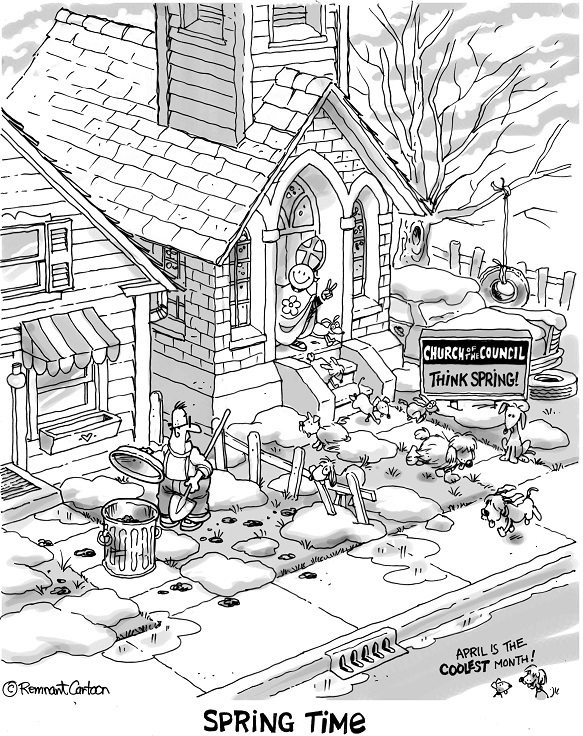 Christophobia and the Springtime of Vatican II

Macy's has fired an employee because he is a practicing Catholic. The case is now before the New York State Division of Human Rights.

In May, Javier Chavez, senior store detective at the Macy's store in Flushing, New York, received a phone call stating that a male had entered the ladies room with a female companion. A female customer, and her daughter, were afraid to enter because of the male's presence. A security employee who reports to Chavez advised the man to leave and use the men's room. He left claiming to be a female. He then complained to store officials that he was asked to leave.

Chavez was subsequently told by an Assistant Store Manager that certain males can use the ladies restroom. This was news to him. A few days later, an assistant security manager told him that transgender persons can use the bathroom of their choice. He said he had just become aware of this policy, stating that it was contrary to his religion and the Bible. But he hastened to say that he would nonetheless enforce Macy's policy. Macy's would not leave this alone, and this is where it crossed the line.

Chavez was then summoned to meet with the Human Resources Manager, who suspended him. He was later terminated. READ ARTICLE HERE


REMNANT COMMENT Macy's today, wherever you work tomorrow. Here it comes--real persecution of Christians, and there's nothing any of us can do about it until the Catholic Church comes back from its ridiculous, self-imposed, half-century coffee break.

Vatican II, the New Mass, the new orientation of the Church, the new churchmen--by default they all present a clear and present danger to anyone trying to follow Christ in the modern Christophobic world. There is no moral authority left, thanks to them and, without that, it's just a lot of might makes right, survival of the fittest, politically correct hogwash. And since the Christian is called by God Himself to turn the other cheek, guess who's gonna be down and out in the brutal brave new America of the very near future.

Got to love that springtime of Vatican II.