Below is a correspondence from one of our readers that touched our hearts today. We're reproducing it here as a much-needed little boost:
Mr. Matt,
Came home from work today, prayed the Rosary on my back porch with my youngest daughter and then was watching today's coverage of stage 11 of the Tour de France on my laptop and what do I see 10 minutes into the coverage, how about a Vendee Flag!!! Of course the commentators totally ignored the Vendee Flag but talked about the Royal Airforce Flag next to it.
Without you guys it would mean NOTHING, but through WISDOM (prayed for EVERY day from the Holy Ghost) I know better and now it means EVERYTHING!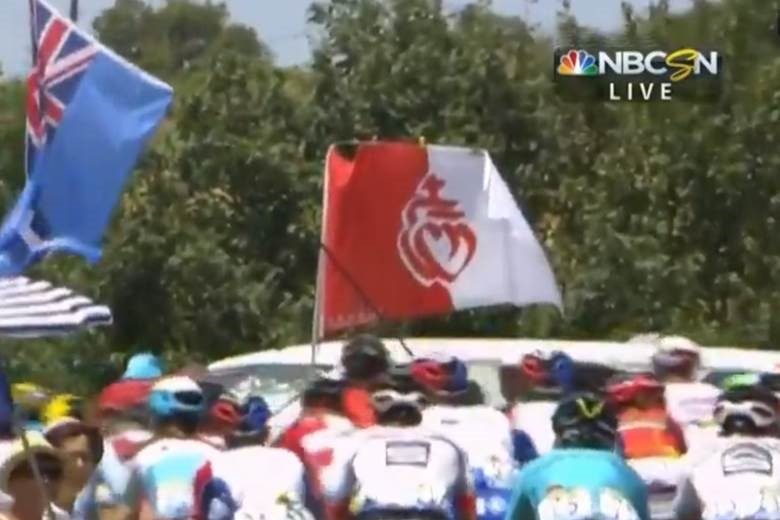 Living in Cincinnati, OH and loving your "Vendee" video from Japan!!!
VIVA CHRISTO REY…truly our KING!!!
God Bless,
Remnant Follower
___________________
Want a quick refresher course on the meaning behind that flag? Watch Michael Matt's presentation at the traditional Catholic conference in Japan last week: