Bishop Bala was known for his wisdom and gentleness. He also upheld the teachings of the Church concerning same-sex attraction, especially with regard to the priests in his diocese. His body was found by fishermen in the Sanaga River, near Monatele, on June 2. What was at first assumed to be suicide, is gradually coming to light as a brutal murder that reportedly may have been presided over by a coup of homosexual Catholic priests:
Investigators found signs of torture on his body.

Catholic bishops in Cameroon said this bishop, whose body was pulled from a river in early June, did not commit suicide, but was murdered:
"In view of the initial findings, we bishops of Cameroon affirm that Bishop Jean-Marie Benoit Bala did not commit suicide; he was brutally murdered. This is one more murder, and one too many," the bishops said in a statement after meeting in a general assembly June 13. Read the full report HERE
According to an article at Cruxnow.com, Bishop Bala's murder was allegedly carried out by gay priests in retaliation for his holding the line on the Church's teaching on homosexuality:
In response, the current apostolic administrator of Bala's diocese, Monsignor Joseph Akonga Essomba, delivered a blunt answer on Thursday during a homily at a memorial Mass: The bishop was killed, he said, because he stood up against homosexuals in the Church and the priesthood.

Pointing to the front rows of the Church where most government ministers and other important personalities sat, and casting a sweeping look at fellow priests and bishops, Essomba charged:
"Shame to all those people in black suits and black spectacles always sitting in the front rows of the Church," he said.

"Shame to all those priests who have come here, pretending to sympathize. These are the people who killed our bishop, because he said 'no' to the homosexuality perpetrated by those priests," Akonga said.
The Cruxnow.com article is here.

REMNANT COMMENT: Take a look at the future. If Catholics do not stand with the few bishops left in the world who are upholding Catholic teaching, one of two things is going to happen: 1) Said teachings will be watered down to such a drastic extent that they cease to exist or at least cease to matter, or 2) any bishop or priest daring to defend those teachings will end up "swimming with the fishes." Either way, moral chaos and anarchy will follow close on the heels of this apostasy.

Please pray for the repose of the soul of Bishop Bala. May he rest in peace.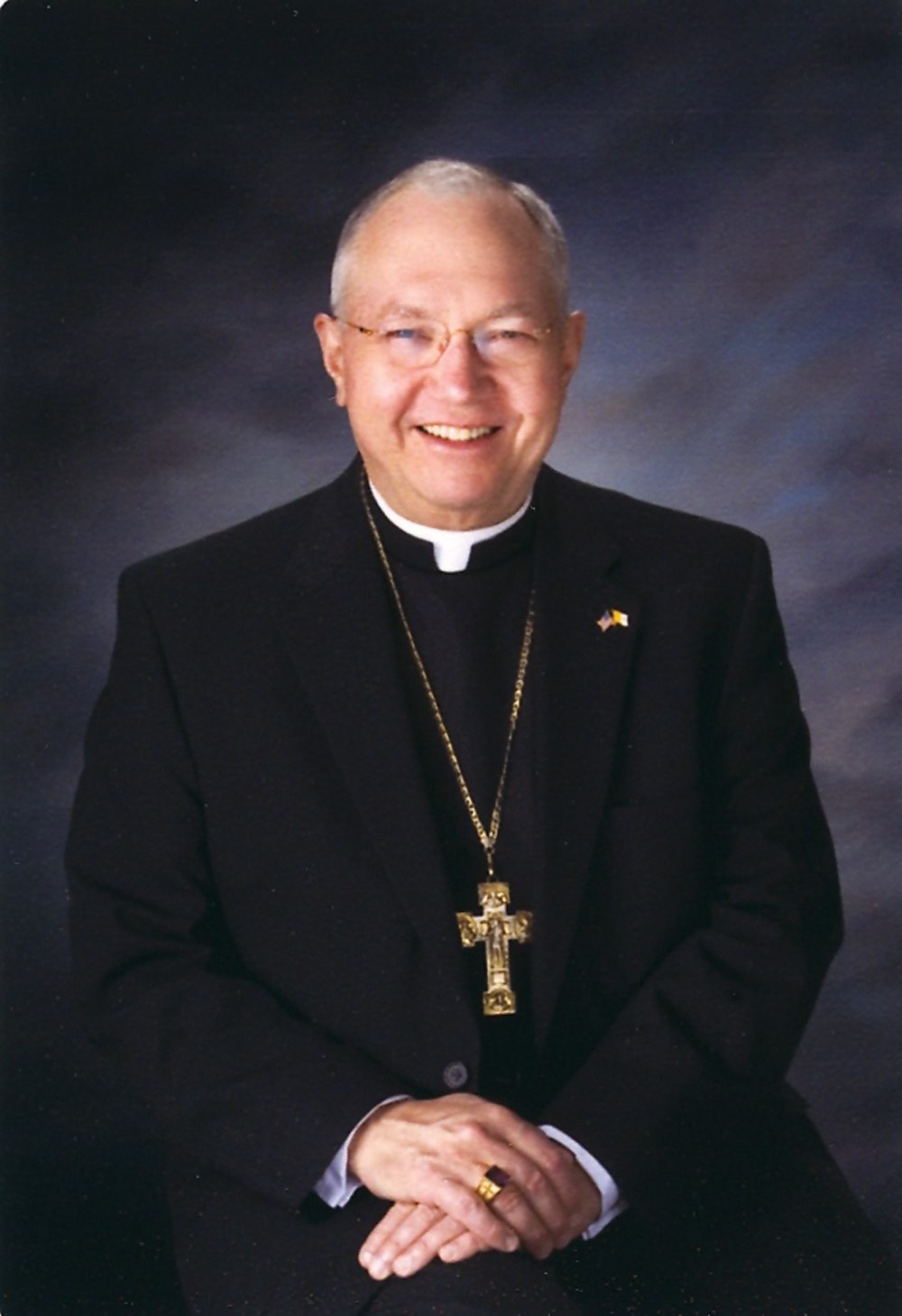 Please stand with the bishops in this country who have the faith and courage of Bishop Bala. A good place to start is to defend Bishop Robert Morlino of the diocese of Madison, WI, who at this moment is under fire by homosexual activists for upholding the Church's very same teaching on public sin, homosexual acts, and the reception of the sacraments.

Please sign the Remnant's petition at Change.org defending this good Bishop.

Bishop Morlino's critics still have many more signatures calling for his removal as we have calling for his defense. I realize it's rather annoying to sign these petitions, but this one literally takes ten seconds of your time, and is an effective means of sending a message to the media that faithful Catholics will stand with faithful shepherds.

We have sent The Remnant's petition to the Associated Press and many other news outlets in order to make this point. But it only works if we have enough signatures to make it newsworthy. At this point, we need 2000 more signatures in order to surpass the homosexual activists' petition calling for Morlino's removal.

Please Note: We have paraphrased the language of Bishop Morlino's critics' petition in our petition, only in the inverse. And since they addressed their petition to Pope Francis, we followed suit by also addressing ours to Pope Francis, though we're convinced the Pope will pay little attention to either one.

Our objective is to send a message to all bishops who hold the Catholic ground: Even if no one else does, traditional Catholics will stand with you!

PLEASE TAKE A MOMENT TO SIGN THE REMNANT PETITION HERE