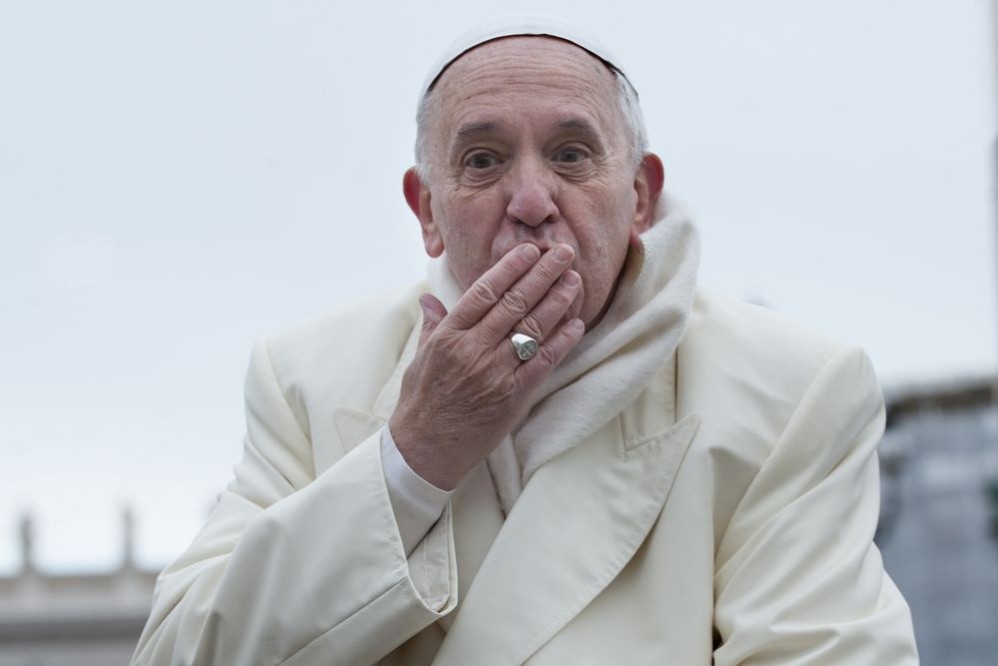 This just in from our friends at Lifesite:
April 6, 2017 (
LifeSiteNews
) – According to a Maltese news outlet, Pope Francis thanked the Catholic bishops of Malta for their interpretation of
Amoris Laetitia
, which says active adulterers may receive Holy Communion if they feel "at peace with God." ...
The Malta bishops' guidelines opened the door to Communion for Catholics in adulterous unions, saying it might be "humanly impossible" to follow Church teaching and live chastely while civilly remarried. The guidelines also suggest that a couple in an invalid union might "give rise to greater harm" by not committing adultery.
The Catholic Church teaches that marriage is permanent and lifelong, making "remarriage" an impossibility unless the previous union is declared "null." The Catholic Church also teaches that the Eucharist is the literal body, blood, soul, and divinity of Jesus Christ, so only Catholics in a "state of grace" may receive it. Catholics are supposed to go to Confession before receiving Holy Communion if they have committed serious (mortal) sin. Those who are divorced and civilly remarried must live as "brother and sister" in order to receive the Sacraments.

Read more
HERE
Remnant Comment: