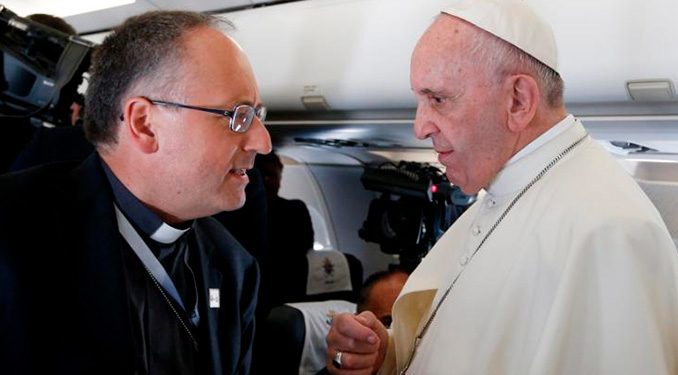 Fr. Spadaro and Pope Francis
On October 17, 2019, Antonio Spadaro SJ, published a blog on Medium, the blog platform created by Evan Williams, one of the founders of Twitter. Fr. Spadaro's blog was an attempt to slather lipstick on a pig named Amazon Synod. The blog is titled: The Synod for the Amazon: from faith to politics, all is connected.
Fr. Spadaro is one of Pope Francis' most aggressive apologists.
The blog is aptly named, as since Pope Francis and his advisors took control of the Vatican, they truly have attempted to connect everything to the faith, especially politics and the most worldly of concerns. The result has been a significant lowering of the trajectory of the mission of the Church, which though evident early in his pontificate, has become for focused after one week of the Amazon Synod.