Sore legs and high spirits reigned again on the Remnant's annual pilgrimage to Chartres, through the forests and fields of the French countryside.
The American chapter was blessed with a record attendance, 140 pilgrims, including a large number of young men and women and families with small children, as well as the tried–and–true usual suspects.
Beautiful weather graced all three days of the walk. We gave the French a run for their money with our sustained repertoire of songs for the road, and fueled our final climb to the cathedral square with a joyful chorus of "Immaculate Mary". This year, we were privileged to lead the "Etrangeres" (Foreigners) column of pilgrims from England, Ireland, Poland, Italy, Germany, and countries from all continents.
(Photos by Nicholas Rao)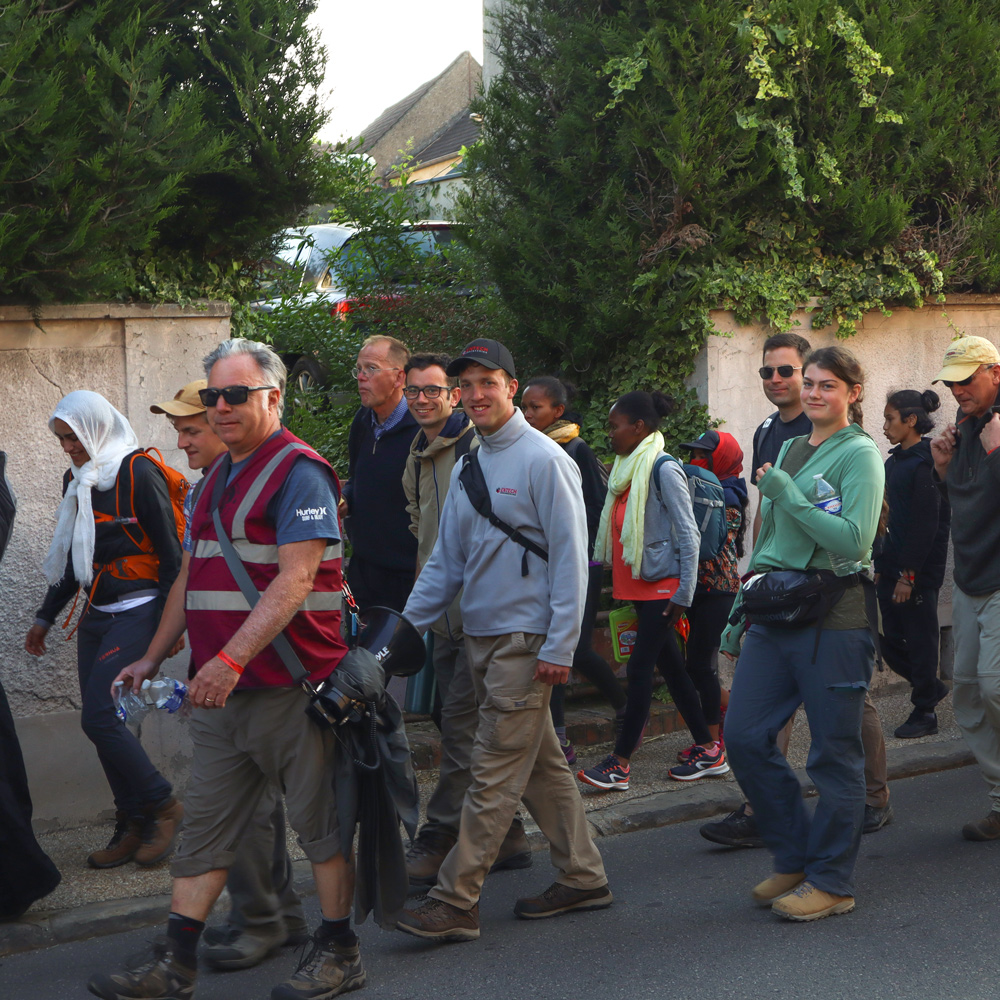 Micheal Matt (left) celebrated his 30th anniversary leading Americans on the Chartres Pilgrimage.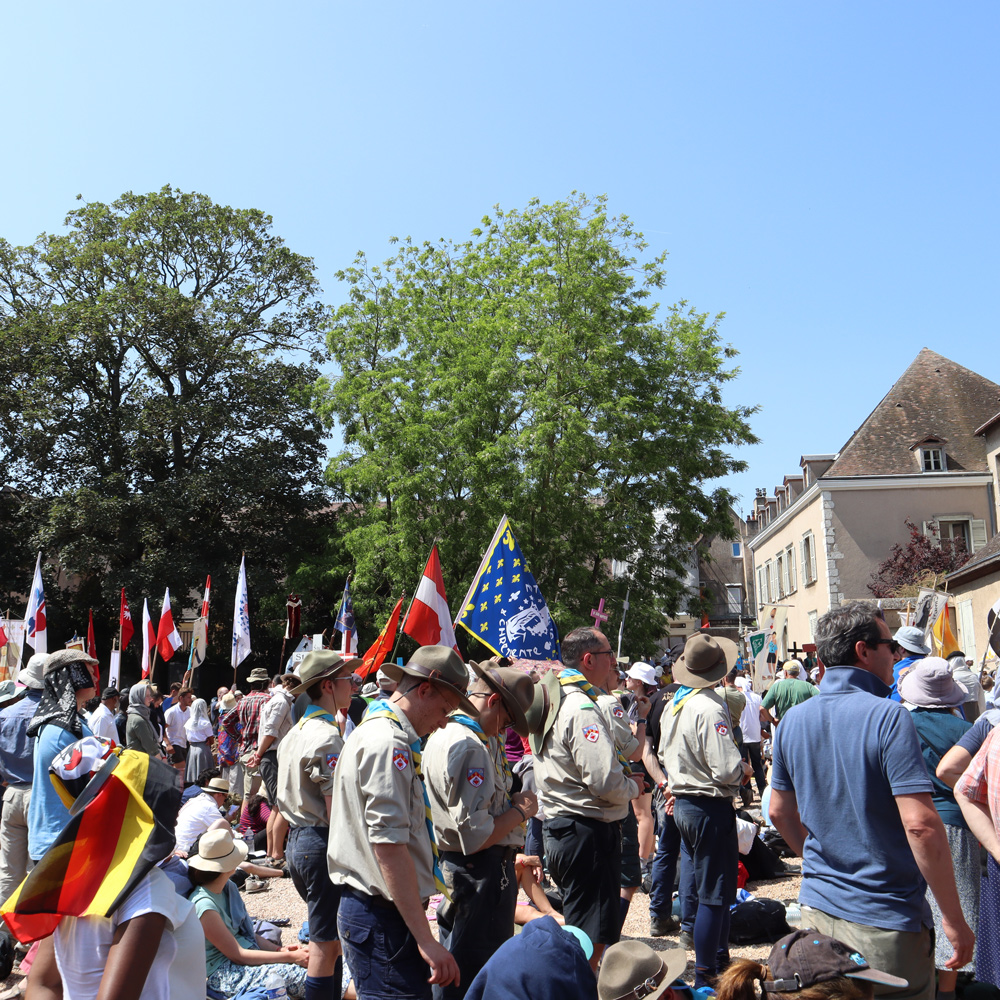 Pilgrims spilled out into the square in front of Chartres Cathedral to hear the Solemn Pontifical Mass that closes out the three-day walk.