Those departed souls will never have another chance to pray Mary's Rosary imploring her intercession at the judgment seat of her Son. They will never have a chance to do penance through mortification of the senses. They will never again have a chance to fast from the foods and drinks they relish. They can't ever again appeal to the suffering souls in purgatory with prayers for deliverance from the Devil's allurements. They can't anymore pray to St. Michael for his powerful protection. Their guardian angels no longer watch over their souls offering heavenly guidance and protection. They can no longer practice the seven-corporal works of mercy, nor the seven-spiritual works of mercy. No longer might they walk into a confessional and receive the graces of absolution. They can no longer pray the Litany of the Saints; and ask for their intercession.
Rather than receiving Jesus on the tongue, they saw Him face to face to give an account of their lives, and to receive his judgment. Only thirty minutes earlier they had their minds on a game of basketball. Their deaths came far sooner than they expected, and so might ours. As we prepare for Lent, let this tragic helicopter crash serve to impress upon our minds the precious time allowed us to prepare to meet our Crucified Redeemer. We have today. We don't know about tomorrow or next year.
The soupy fog in Los Angeles on the day of the fatal crash serves as a metaphor for the lies and deceptions Satan employs to ensnare us with temptations. Every time we sin, we enter a spiritual fog, losing the heavenly light we receive after absolution in the confessional. The terror felt by those doomed passengers calls to my mind the wailing and gnashing of teeth of which Jesus foretold. However, if one of the passengers had kept his or her souls in a perfect state of grace, then the deadly impact would have served as a blessing. That soul would have met Jesus with joy and confidence. He or she might now behold the vision of God. But in a culture saturated with impurity, fascinated with amusements, and addicted to forbidden fruit, a soul must struggle mightily to keep its garment clean.
Our Lady, Refuge of Sinners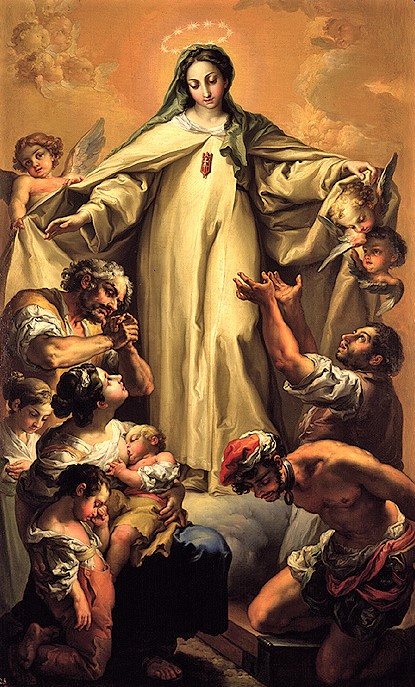 Did those souls have the Blessed Virgin Mary pleading for mercy on their behalf before the throne of her Son? Will their souls go to Heaven, Hell or Purgatory? Did they often contemplate the last four things? Do we often contemplate our Death and our Particular Judgment? Jesus said: "If you love Me you will keep My Commandments." But don't most of us really love committing one sin or another? How can we do that and love Jesus? Let us pray to the Virgin Mary to help us sever our ties with the vices that might find us wailing and gnashing our teeth just after our deaths. The beginning of Wisdom is Fear of the Lord.
The crash has me wondering; will I be ready to meet Jesus with a clean garment? Will I have atoned for my sins? Will I have resisted the sinful allurements of this world? Will I have willingly mortified my senses? Will I have burnt off the fog brought on by the miasma of sin to see clearly how Jesus wants me to live the rest of my days? Will I get the opportunity to expiate in Purgatory rather than burn forever in Hell? Oh, My Jesus, forgive us our sins, save us from the fires of hell, lead all souls to heaven, especially those in most need of thy mercy!