Headline News Around the World
Left: Cardinal Maradiaga, Center: Neo-Catholic Blogger in Natural Position, Right: Cardinal Kasper
The terms "ecclesiastical pornography" and "spiritual pornography" have been made somewhat popular recently. The term "ecclesiastical pornography" was apparently coined in a sermon entitled "Christ is the Point" by an anonymous Traditional priest. It can be found here.[i] In the sermon he describes "ecclesiastical porn" as Catholic commentary in books, magazines, newspapers and preaching that is not leading us closer to Christ, getting us riled up, fomenting anger and hatred in our heart against the Holy Father or against the Church. Instead, the priest says, we need to read things that bring us closer to Christ and his mother. He later speaks of those who allow scandals to destroy their Faith as committing spiritual suicide. If we get too worked up, the priest says to "relax, don't worry and go have a cold one."
So far so good. Especially the part about the cold one. Soon after this sermon appeared, however, Fr. Paul Nicholson, a self-described, "Mission Preacher for the New Evangelization" [ii], attempted to apply this term in addressing the Remnant's editor, stating, "No doubt there are problems in the Church today. But focusing upon the problems is like being addicted to ecclesiastical pornography." This was followed a few weeks later by Church Militant TV (CMTV), in a very long and unexpected statement[iii], attempting to also apply this label to The Remnant. The letter stated:
"Ecclesiastical porn", such as what is found…in allegedly faithful Catholic publications such as The Remnant and Catholic Family News, discourages those struggling to remain faithful to the Catholic Church as well as those considering conversion to the Catholic Church.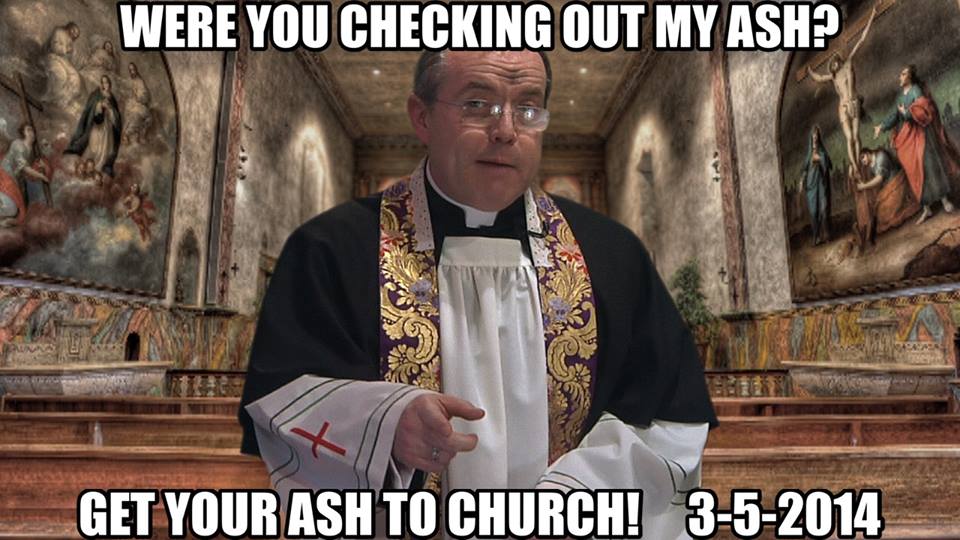 Above Photo From Fr. Paul Nicholson's Blog
According to his website :
Fr. Paul Nicholson is a diocesan priest incardinated in the Diocese of London, Ontario, Canada. Fr. Nicholson received his seminary formation from St. Peter's Seminary in London...Appointed on July 1st, 2013 by Bishop Ronald Peter Fabbro CSB, Fr. Nicholson has been given the ecclesiastical office of "Missionary Preacher". This new office mandates, with the bishop's blessing, a new effort for the New Evangelization, with new ardor, new methodology, new methods. Offering the traditional parish mission and giving retreats and conferences, Fr. Nicholson is also granted the capacity to work vigorously in the social media and preach daily video homilies.
Indeed, Fr. Nicholson has been working vigorously. He is very active on Facebook, Twitter, YouTube, his blog, and his website. To his credit, Fr. Paul says the Traditional Mass and has very orthodox Catholic views on important sexual moral issues that are under attack today. On these matters it is safe to say he is doing much good for the Church. However, in other matters this isn't quite the case. One such matter regards Fr. Nicholson's multiple recent attacks on the Society of St. Pius X (SSPX). As the saying goes, Fr. Nicholson is entitled to his own opinions about the Society, but he is not entitled to his own facts. The Remnant has no affiliation with the SSPX. However, we have often seen fit to publicly correct the record when various "conservative" Catholic apologists have stated inaccuracies about them; inaccuracies which could have been easily prevented by a few simple internet searches.