Headline News Around the World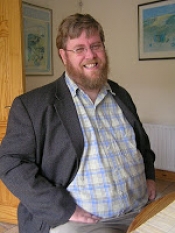 It appears that things are getting a little antsy over in Neo-Catholic land. This Sunday a reader felt compelled to write Neo-Catholic apologist Mark Shea asking for reassurance regarding Pope Francis. He writes:
I'm really trying hard not to get concerned with this stuff. You were kind enough before to ensure me, someone new back to the Catholic Church, that I had no need to be concerned that the Church would change any doctrine. Please forgive me that I need reassurance.
First, the fact that a Catholic is actually writing a lay apologist asking for reassurance that the Church won't change doctrine, might give a tiny clue that the Church is in an unprecedented crisis. It probably means the reader is afraid to express his concern to the hierarchy for fear of the answer he would get. The same hierarchy, mind you, that is sworn and bound to pass on the Deposit of Faith unchanged from generation to generation. The reader continues:
Un artículo reciente en el New York Times recogió los resultados demoledores de una encuesta por Pew Research:
En general Pew encontró que un 55% de hispanos en los EEUU se identificaban como católicos en 2013, un descenso desde 67% en 2010. Alrededor de un 22% de hispanos se identificaban como protestantes, incluido un 16% que dicen que son evangélicos o "born-again", y un 18% dicen que no tienen afiliación religiosa.
"Es sorprendente en parte por la magnitud del descenso en un periodo corto", dice Cary Funk, un investigador de Pew. "Estamos viendo un aumento en el pluralismo religioso entre hispanos, y una mayor polarización en el espectro religioso."
Al ser preguntados porqué abandonaron la fe de su infancia, las dos respuestas más frecuentes eran que simplemente se alejaron, o que dejaron de creer en lo que enseña la Iglesia.