Headline News Around the World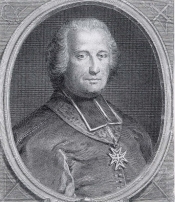 With Pope Francis refusing to answer the dubia of the four cardinals and the situation growing tense, it is a good time to look back to examples from history for guidance. For there have been times when past popes have made decisions extremely harmful to the Church as well. For example, in a previous series of articles, I presented the Church's response to Pope John XXII's novel teaching on the Beatific Vision. Much to the surprise of Neo-Catholics and Sedevacantists alike, the response of the faithful, bishops, and priests of that time was not groveling submission to error, but a robust and fervent resistance.
Similarly, one of the historical examples the Neo-Catholics have repeatedly used as a binding disciplinary decision of the pope is the suppression of the Jesuit order by Clement XIV. If you recall our previous debates with the Neo-Catholics regarding the "abrogation" of the Latin Mass, they assured us that Catholics were bound to accept with complete docility any disciplinary decision made by a pope. To do any less, they said, would be to deny the very authority of the pope over disciplinary matters. Thus, they argued, all Catholics were obliged to humbly and quietly give up their Latin Masses in 1969 in favor of Paul VI's Novus Ordo Missae.
Now that it has been published (on November 14, 2016) that Pope Francis has refused to answer the dubia of the four Cardinals (Brandmüller, Burke, Caffarra and Meisner) issued to him on September 16, 2016 concerning his erroneous and even heretical teachings in Amoris Laetitia, many Catholics are wondering what happens next. Some may be tempted to jump the gun and declare, on their own authority, that Francis' refusal to answer proves he is a formal heretic and thus has lost his office. Is that true? Does Francis' refusal to answer the dubia mean he has "judged himself" a formal heretic? Does his refusal prove the element of pertinacity which is required for the crime of heresy and loss of office? No. Not yet. We have a way to go. But the canonical process that could eventually lead to a charge and conviction of the crime of heresy has indeed begun, and thus, we are no doubt entering into a very tumultuous time for the Church, as we approach the centenary of the Fatima apparitions.