Headline News Around the World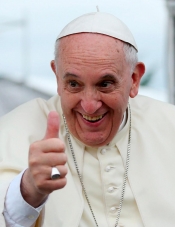 As I started my Ash Wednesday and Lent, one of the first things I was treated to was the Pope downplaying penance and preaching instead about hope at his general audience today. Thus, the Pope of the Catholic Church has gutted the entire purpose of Lent on Ash Wednesday and has potentially taken the air out of the spiritual sails of up to a billion Catholics. What's left? I honestly don't know what inspires this pope and the many priests and bishops who believe this way to even get up in the morning for the next forty days. What possible purpose does Lent have for such men?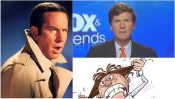 RTV News Bit....

Tucker Carlson puts on a magnificent display of why and how it is that when you take the "you're a hater" argument away from them, radical liberals have no argument at all. And the gender-enders are the biggest anti-science ideologues of them all.

Plus, some vintage "Get Smart" shows how our society has lost its mind completely in the space of a few short decades. Funny, when you show these people how lunatical their arguments are, even they seem uncomfortable owning them.