Headline News Around the World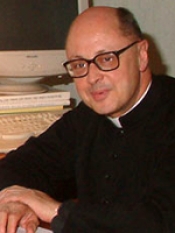 Monsignor Ignacio Barreiro-Carámbula, the chaplain of the Roman Forum, long time head of the Rome Bureau of Human Life International, and dear, dear friend ended his earthly pilgrimage to God at 2:00 A.M. today, Holy Thursday. His soul follows that of another dear friend, John Vennari, into Purgatory and---God willing---as swiftly as possible into Heaven. Our Lord and Savior Jesus Christ cannot but deal as mercifully as possible with both of these good, good men.
To give you just a bit of information about my beloved friend, Monsignor was born on October 22nd 1947 in Montevideo, Uruguay. After obtaining a doctorate in Law in Montevideo, he joined the foreign service of his country. From 1978 to 1983 he was a member of the delegation of Uruguay to the U.N. In 1983 he entered the Dunwoodie Seminary in New York and was ordained a priest by Cardinal John O'Connor on November 14th 1987, in St. Patrick's Cathedral, New York City.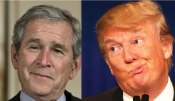 Dear President Trump:
The mass media that seek to destroy you and even your Democrat opposition have praised your decision to launch 60 cruise missiles at an airfield in Syria in response to an alleged gas attack by the Assad regime on a remote Syrian village.
This praise from your worst enemies should be a warning that you have gone down the wrong path, which is not the path you promised to follow when you mobilized what you rightly called a great movement to overturn the decadent status quo of the political establishment, including incessantly war-mongering Republican neo-cons and globalist elites.
Are you really willing to repeat the same disastrous mistakes as your Republican predecessors by wading into a Middle Eastern quagmire for which there is no military solution?